Children's Ministry
We value Family Ministry which includes all ages, from 0 – 99. Children have always been a part of our church family. In order to give children the best opportunity to grow in Christ, we dedicate time, energy, and resources to teach them about the never ending love of God.
Our church believes that Family Ministry begins at home. However, we know that a child's spiritual growth extends into their experiences and participation in the church body as well. Therefore, our children's programs provide a warm, creative environment where your child's faith can be nurtured and energized. We employ a variety of fun activities to teach children about God's love and his plan for our lives.
In order to provide loving care and teaching for children of all ages, we offer the following opportunities for them to grow as they learn how God loves them:
Nursery (birth to 23 months)
We offer a Nursery for babies (birth – 23 months) where loving volunteers
provide an early start to sharing the love of God.
Toddlers

(2-3 years)
Children who turn 2 years old are eligible to move up to our Toddlers class. This class uses curriculum that
teaches 2-3-year-old children the Big God Story. Our teachers strive to provide age appropriate activities to
engage these young ones and begin to teach them about God's love for them.
Preschool/Kindergarten
(4 years – Kindergarten)
Children who are potty trained can move to the preschool class, and will be there until they enter 1st grade.
Tru Wonder curriculum piques the natural curiosity of preschool and kindergarten-age children and invites them to experience the wonder of who God is. We have long-term preschool teachers who ensure that the curriculum stimulates these young hearts without overwhelming them.
Elementary

(1st-6th Grade)
Children in 1st through 6th grade meet together for group worship time, and then split into smaller groups
for age-appropriate bible lessons and activities. Our Tru Story curriculum reveals God's incredible plan to elementary-age children and invites them to be a part of it!
For more information or to learn more about the teachers or program, please call or email:
Lorraine Aguirre, Director of Children's Ministry
(831) 422-9872 ext. #20 lorraine@fbcsalinas.com
For over 65 years the AWANA program has been teaching children about the love of Christ. FBC launched AWANA a few years ago with a handful of dedicated parents wanting to help children understand and grow in Christ. Today our AWANA program has blossomed into a thriving ministry; meeting weekly during the school year on Thursday evenings from 6:00 – 7:30pm. FBC's phenomenal and caring group of staff and volunteers lead AWANA with professionalism and enthusiasm as they teach children ages 3-12. From games, opening and closing ceremonies, Scripture memory and more, AWANA is where a child's understanding of Christ comes alive.
Registration form for 2018 year here.
AWANA Theme Nights Calendar
here
.
For more information, or to learn more about the program, please call or email:
Lorraine Aguirre, Director of Children's Ministry (831) 422-9872 ext. #20 lorraine@fbcsalinas.com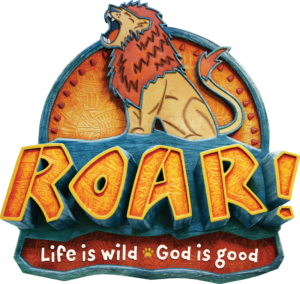 Join the Children's Ministry for Vacation Bible School!
Date: June 24-28, 2019
Time: 5:30 – 8:30 pm
Cost: $25 per child
Grades: K-6th
Contact:
or
(702) 592-2200