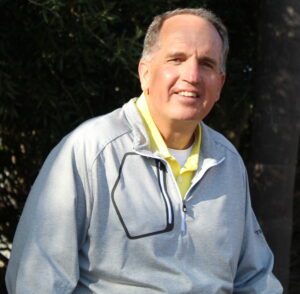 I have had the privilege of serving as Sr. Pastor at First Baptist Church of Salinas since September 2016 and consider it one of the greatest privileges of my life to serve at this church. Since coming to trust in Jesus in High School I have enjoyed serving in ministry as a youth pastor for 22 years (in Wichita, Kansas for 12 years, then in Scottsdale, Arizona for 10 years) and for the past 6 years in different roles primarily focused on preaching and teaching in Scottsdale until answering the call to come here in September 2016. It has been a wonderful experience and I am humbled that the Lord would have me serve in these ways.
I have a wonderful wife, Dawn (25+years being married), and we are empty nesters. Our daughters (Stephanie and Heidi) live in Scottsdale, Arizona.
If you can't find me at the church, there is a good chance that I could be on the golf course playing the most wonderful game in the world or meeting with someone over lunch.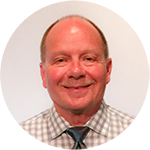 Don Meister
I was raised in a Christian home at a time when Sunday morning began with children in the neighborhood gathered on the corner waiting for the Sunday School bus to take them to church. I gave my heart to the Lord as an early teen and was baptized at the Glad Tidings Temple in San Francisco. A career in the produce industry brought our family to Salinas in 1990 and FBC in 1992. I first became involved in church leadership as an adult Sunday School teacher. Over the years I have also served as Sunday School Superintendent, Moderator, and on various committees. My passion continues to be teaching in any format that serves to edify God's people and to encourage others. I love to read, study, listen to sermons, and annually attend two pastoral conferences including the Shepherd's Conference in Sun Valley, California. Among my favorite authors are James Montgomery Boice, R.C. Sproul, Mark Dever, and John MacArthur. My wife, Johnna, and I raised two wonderful sons who are both married and serving the Lord in their respective churches. We have four beautiful grandchildren who bring joy to our lives.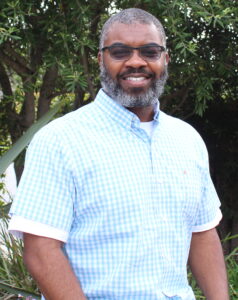 Jimal Shepard
I was raised by my grandparents in a local church in Los Angeles, CA. Though I knew about God I didn't commit myself to the Lord until I returned from West Germany in 1989 from a U.S. Army tour. It was in 1990, at the age of 22, when I gave my life to Christ and was baptized at a local church in Seaside, CA. As an elder, I oversee both prayer and care ministry teams. Additionally, I serve as a keyboardist on the music worship team. On occasion you may also see me teaching in a small classroom or from the pulpit. I have finished my undergraduate work in Christian Leadership and the Bible from William Jessup University, San Jose, CA. Having completed some graduate course work in Divinity at Liberty Theological Seminary, VA., I will continue my studies this fall at Western Seminary in Santa Clara, CA. I have served in previous churches as Minister, Minister of Music, music worship member, small group leader, and have served as a Sunday School teacher for middle school.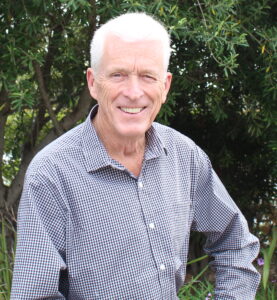 At the age of 28, Don accepted the Lord to be his personal Savior and was baptized here. He became involved with the property committee and feels blessed to be part of the many building projects through the years. Don feels called to this opportunity of serving as an elder and is excited to see what God has planned for our church. Don is married to wife, Sandy, and they have two adult children, Brent and Kylie.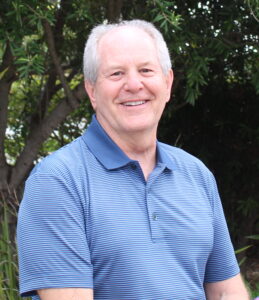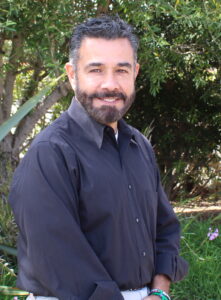 Jesus came to First Baptist Church because of Streets of Bethlehem. He came from México with an unusual sickness becoming quadriplegic. Through accepting Jesus Christ as his Lord and Savior, he was healed. Jesus is involved as a Spiritual Care Volunteer at Salinas Memorial Hospital and helps with encouragement and
taking the word of God to people at Victory Mission.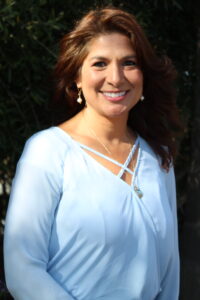 Lorraine Aguirre
Director of Children's Ministry
Lorraine was a long-time volunteer in the FBC Children's Ministry program before answering the call to come on staff. She has a long successful history of kid's ministry, AWANA,
& VBS. She is devoted to her husband James & their children.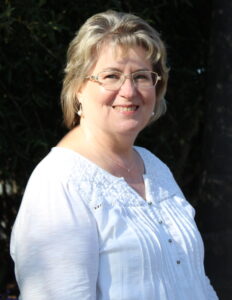 Having worked many years in retail and with ten years of banking experience, I began as office manager at First Baptist Church and Melody Park Christian School in 1996. Becoming business manager in 2006 I have enjoyed a variety of financial responsibilities, problem solving, and making connections with the families of Melody Park. God became real in my life when I was baptized at the age of eight. I have moved in and out of his presence at times; knowing Him better and growing in Him as the years pass. I am delighted and humbled by His mercy to me and rest in His saving grace. My husband, Don, and I are blessed with two grown sons who serve the Lord, and four beautiful grandchildren. Any leisure time I have is spent reading, watching English production TV, traveling to love on my grandchildren, cooking and trying new recipes.
Isabel is a local from the area and has been serving the lord since she was a child. She devotes her time to her studies Digital Media and film